Pixley Union School District Office Hours 11/21 - 11/25 Monday 8:00am - 3:00pm Tuesday 8:00am - 3:00pm Wednesday 8:00am - 12:00pm Thursday Closed Friday Closed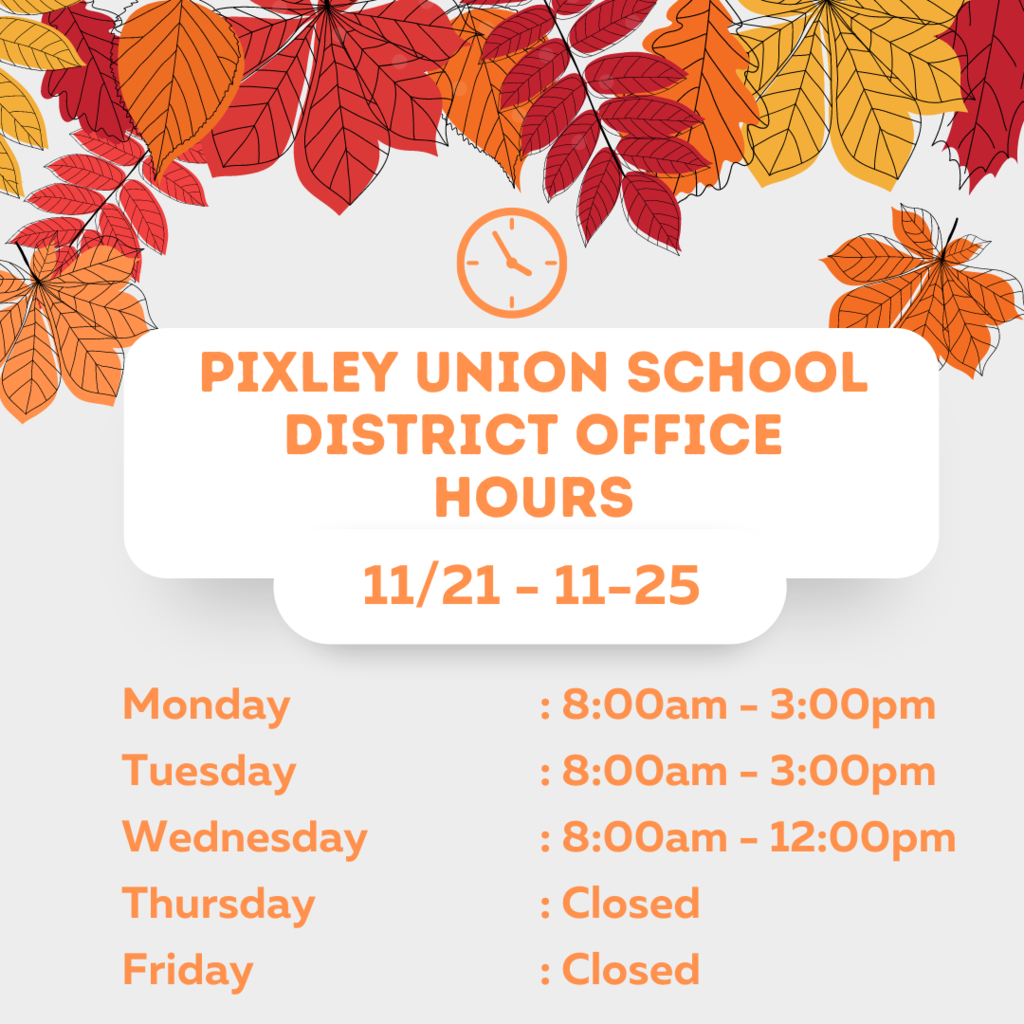 Tomorrow November 18th, 2022 is Early Release. The Expanded Learning Program (ASES) will be running. However, there will not be any evening bus. Students that ride the bus must be on the 1:20/1:30pm bus or be picked up from the program by 6:00pm.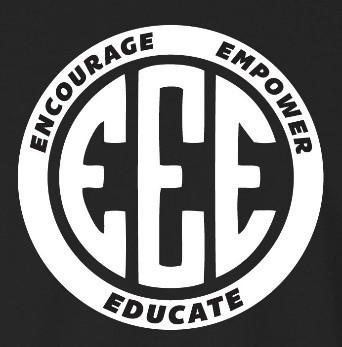 Thanksgiving Break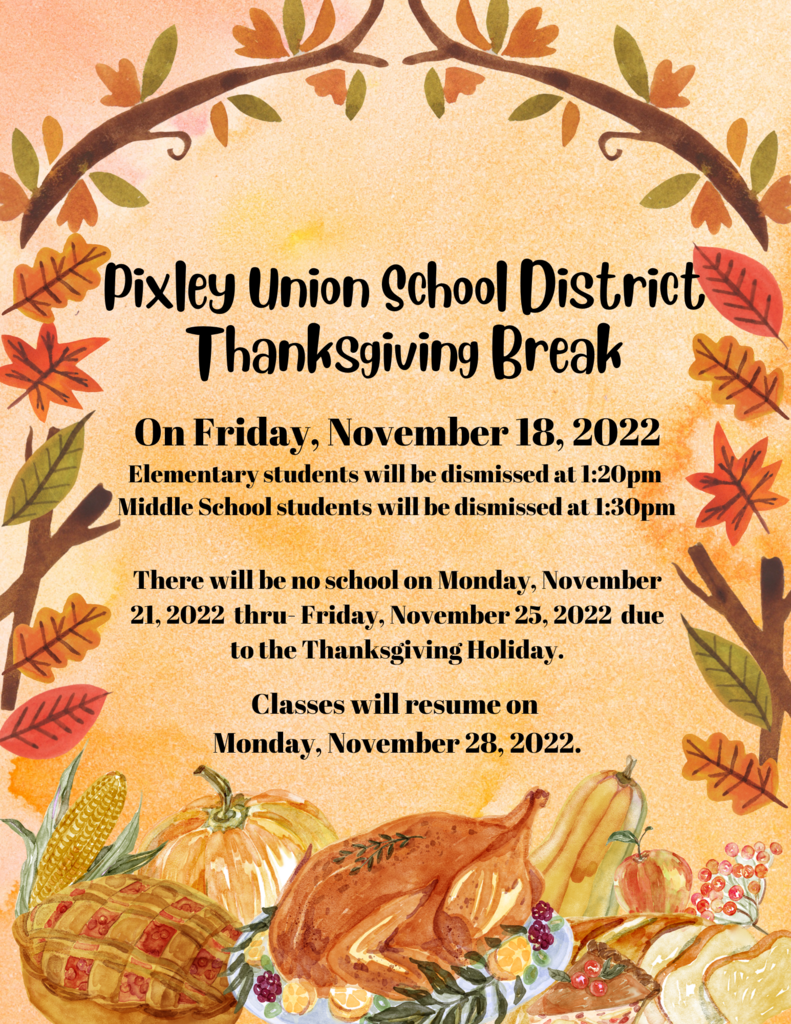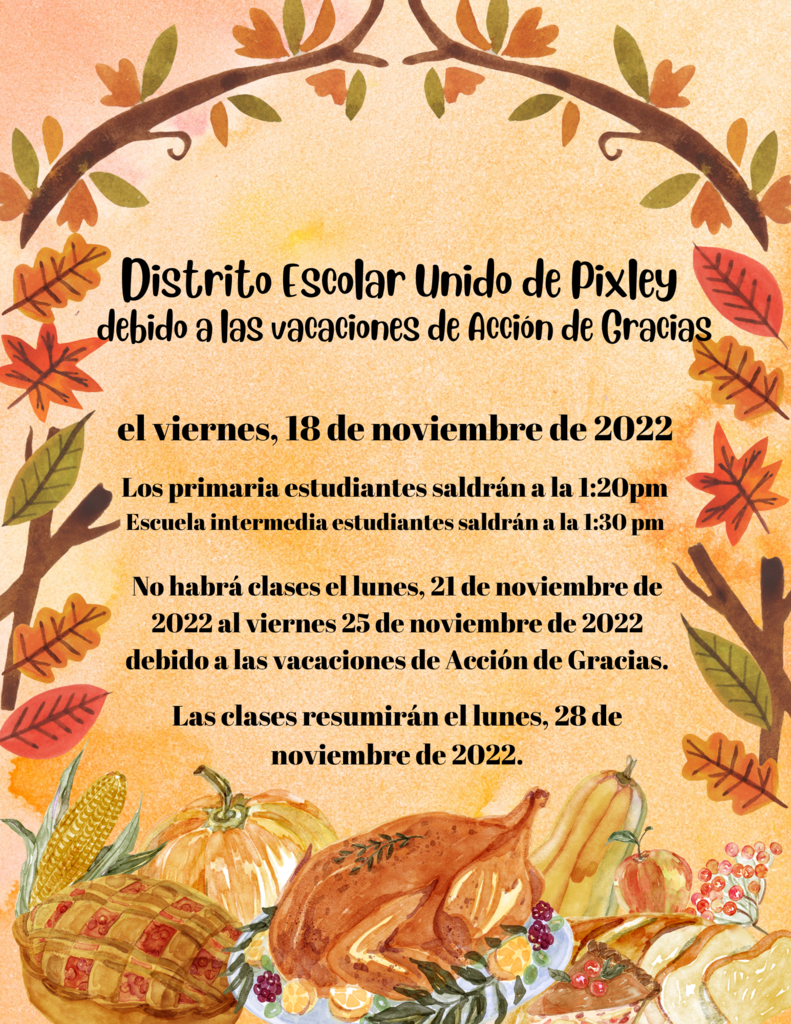 No Early Release on Wednesday, November 16th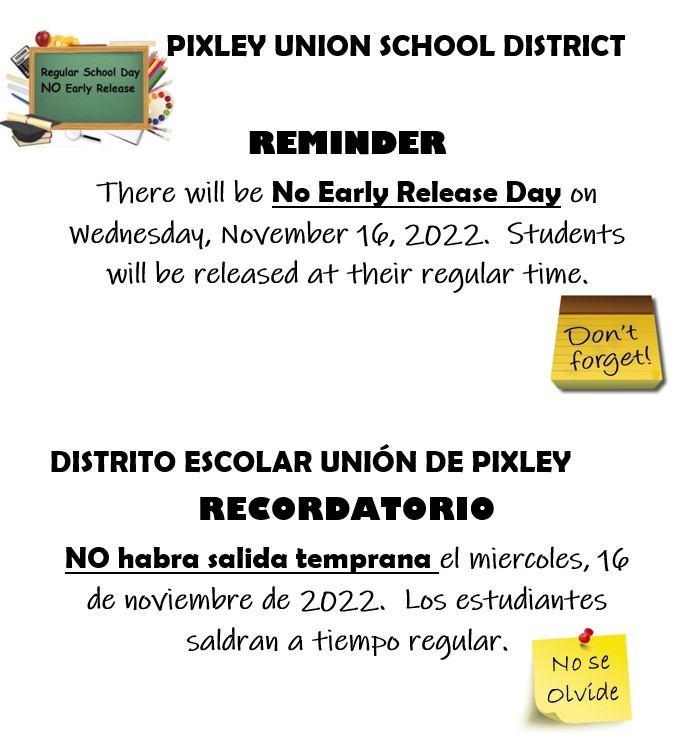 Thanksgiving Community Dinner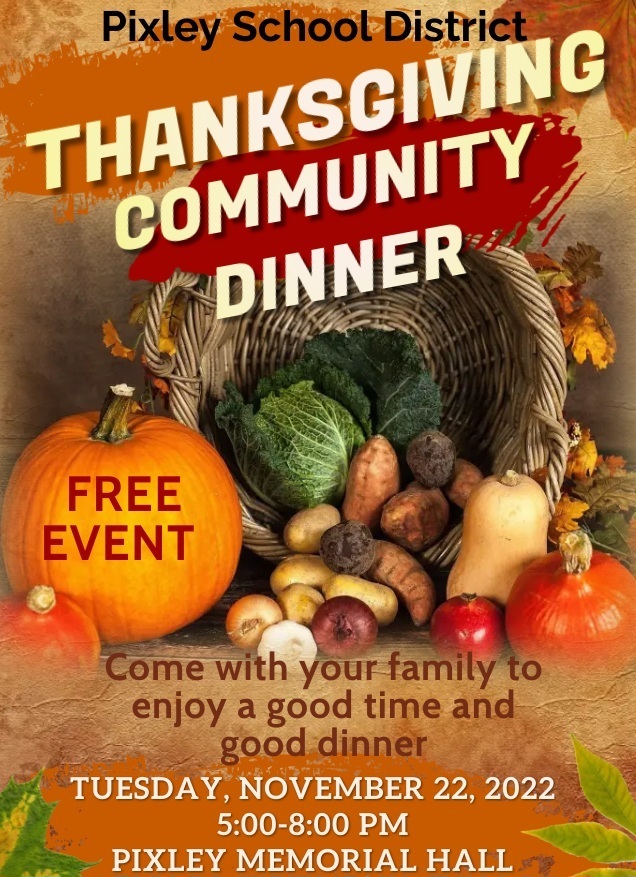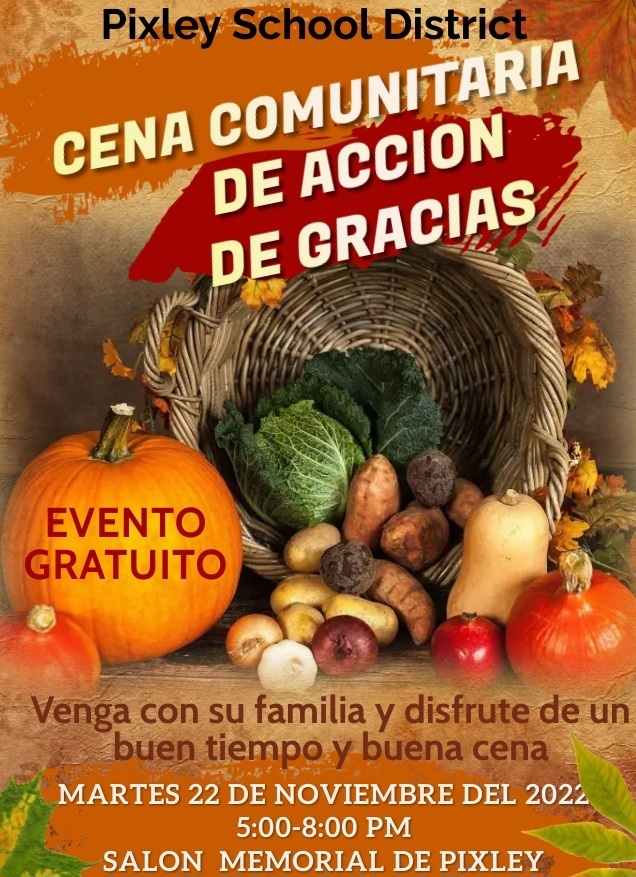 Now that we are entering the Winter season with that comes fog. Please read the following foggy day schedule 🌫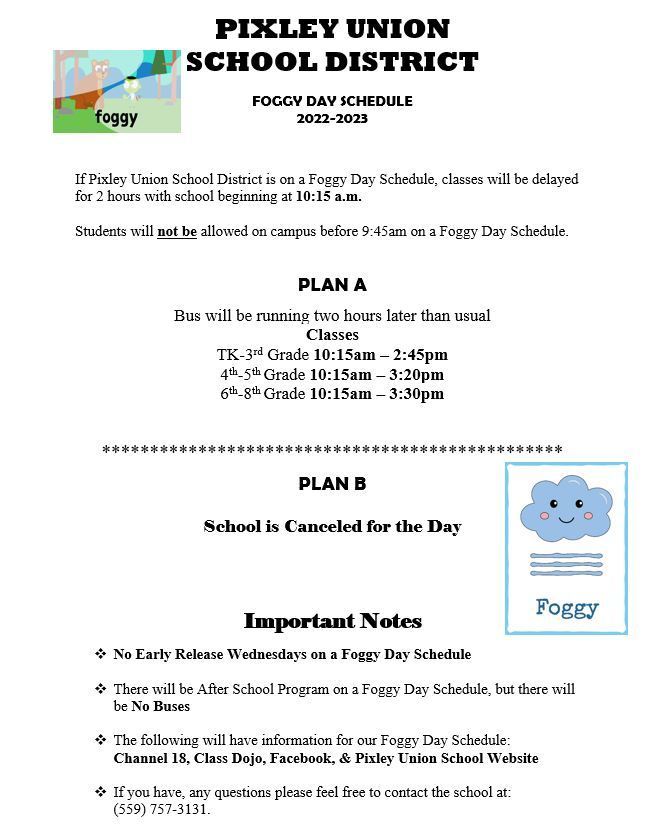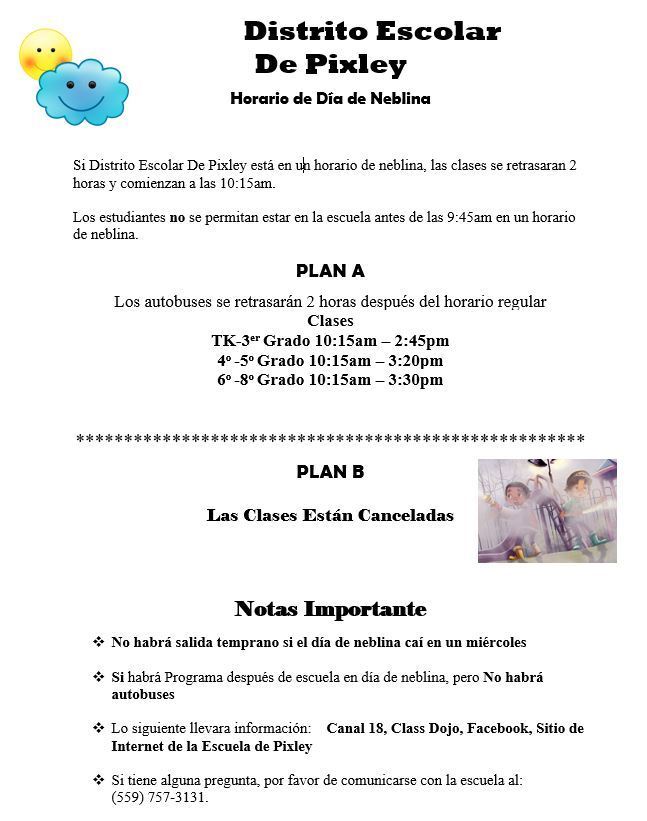 Veterans Day- No School, Friday November 11th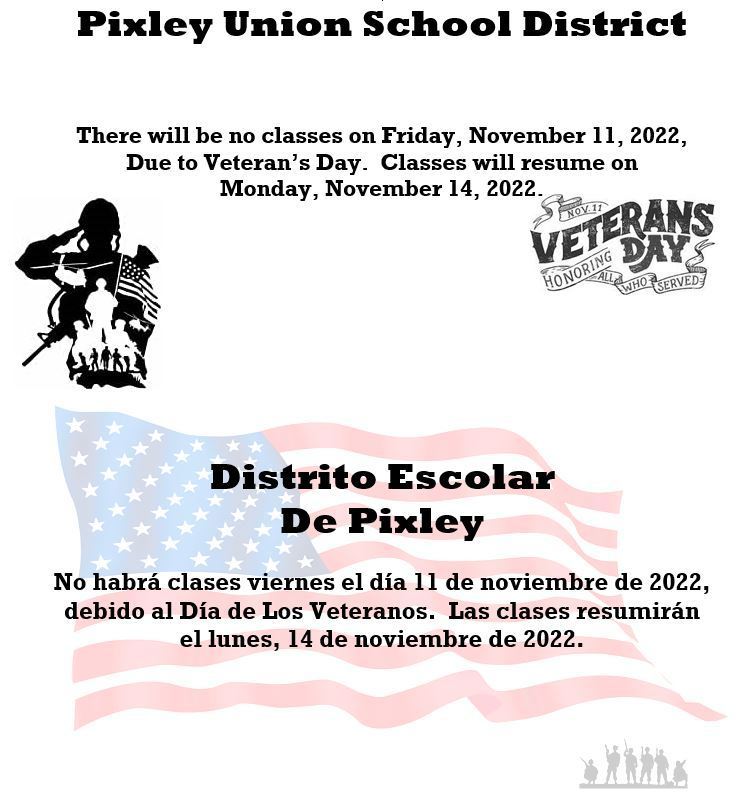 Important Reminder: ⚠️ Tomorrow, Wednesday November 9th Elementary ONLY has Early Release at 1:20 for Parent Teacher Conferences. Middle School is a regular day. There is no school on Friday in observance of Veterans Day.

CHOICES TUPE Newsletter Please Read - Mission Statement The CHOICES TUPE program helps students understand the consequences of unhealthy decisions such as choosing to use tobacco, alcohol, and other drugs.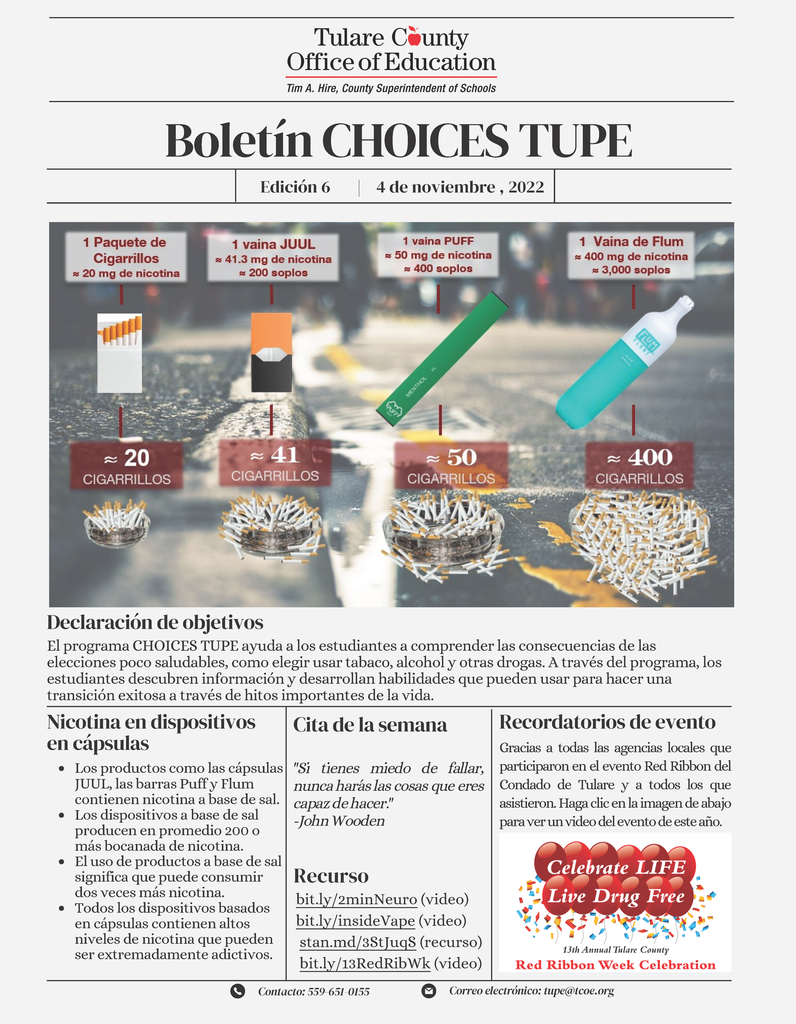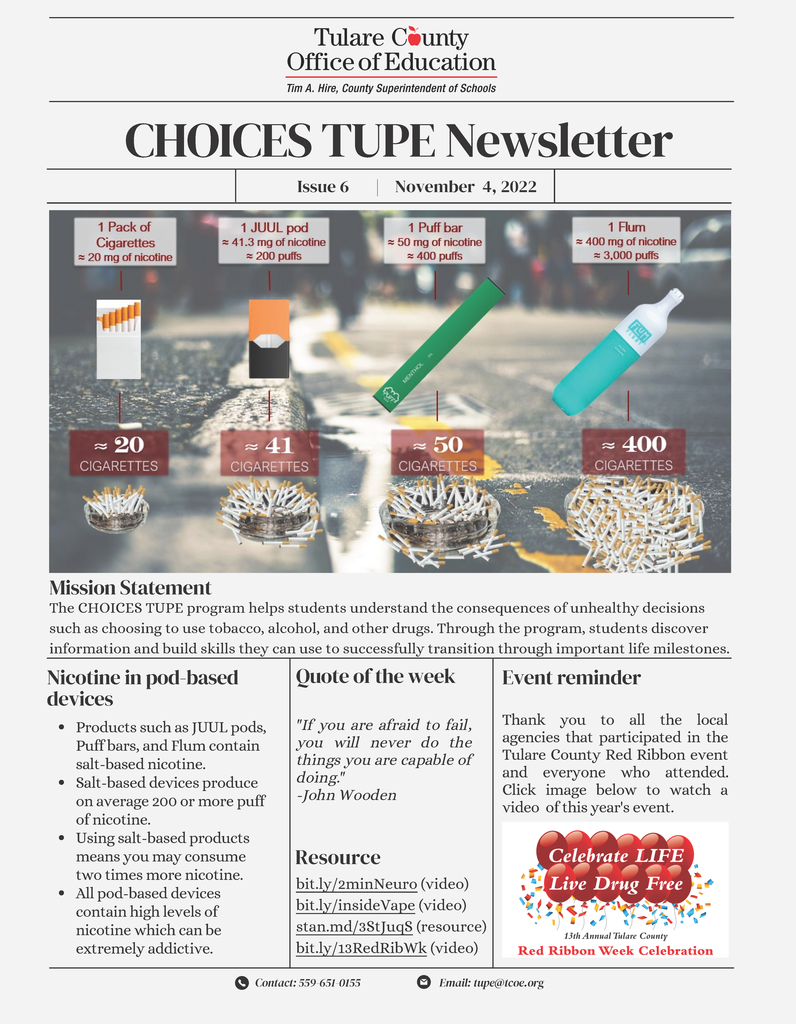 Family Resource Center's November Calendars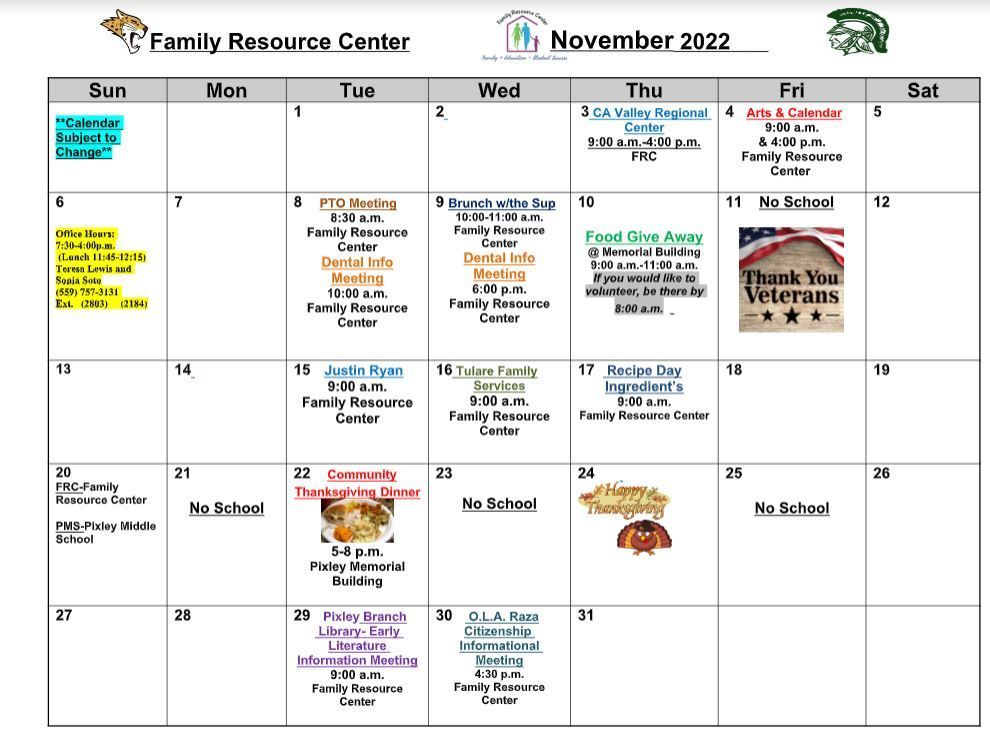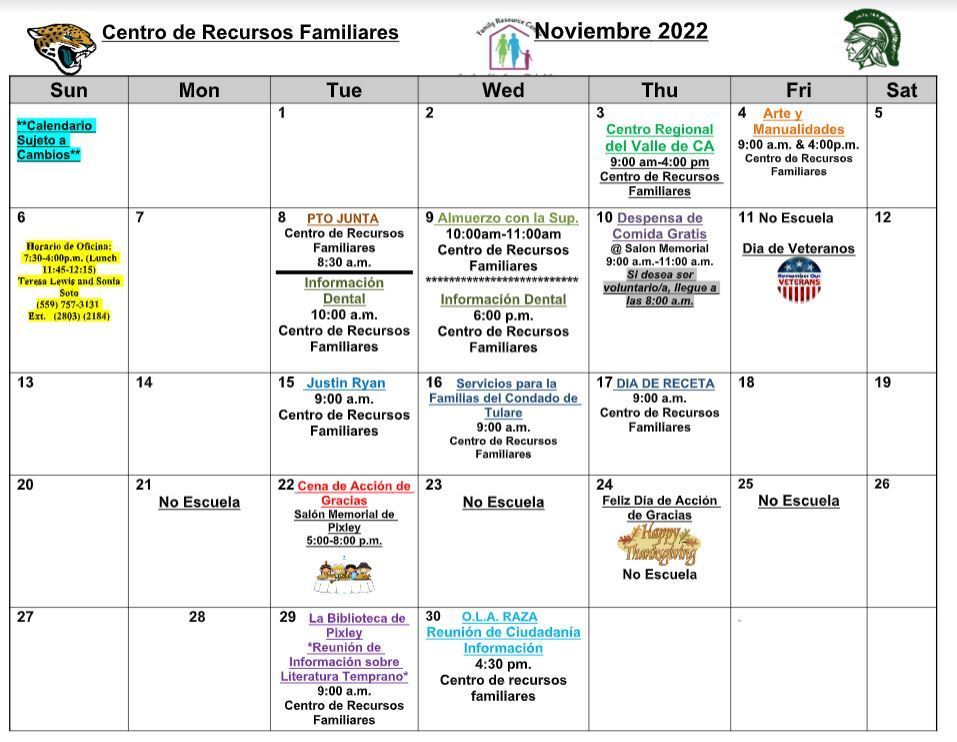 Expanded Learning Program (after school program) - Starting Monday November 7th, buses and walkers will be dismissed at 4:30pm. Program ends at 6:00pm.

Day of the Dead event at Pixley Middle School starting soon! 5pm to 7pm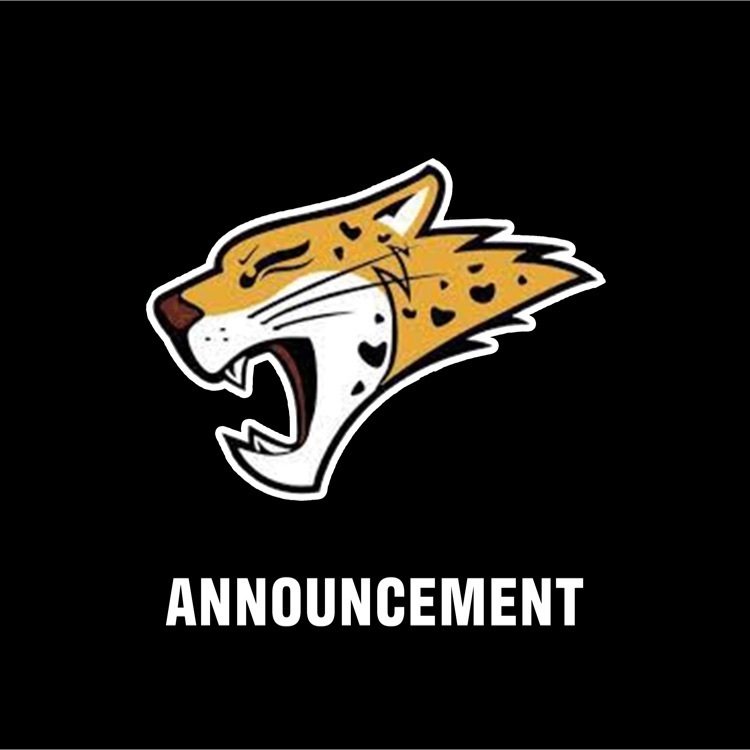 Join us! Acompañanos! Tacos, churros and tamales for sale and other free fun activities and snacks!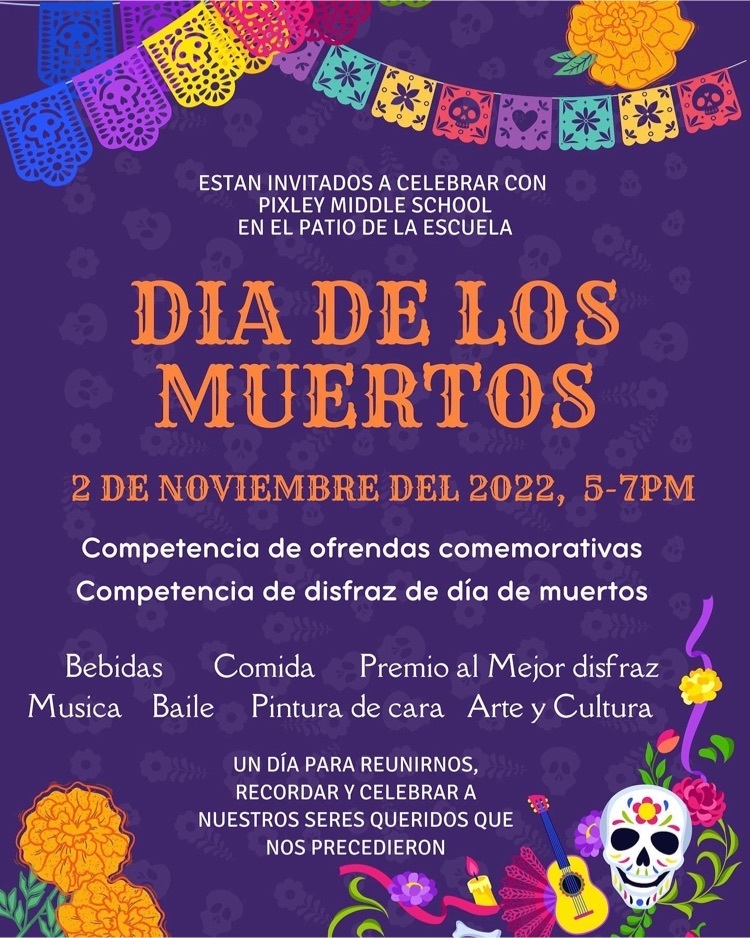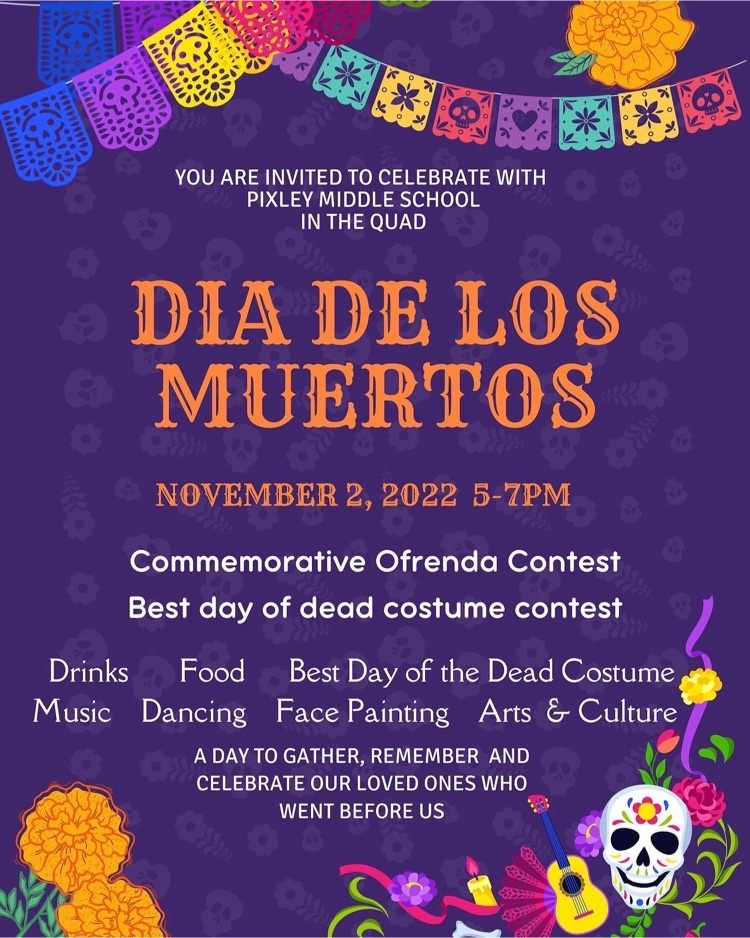 Reminder: Trunk O' Treat tonight in front of Pixley Middle School 6-8pm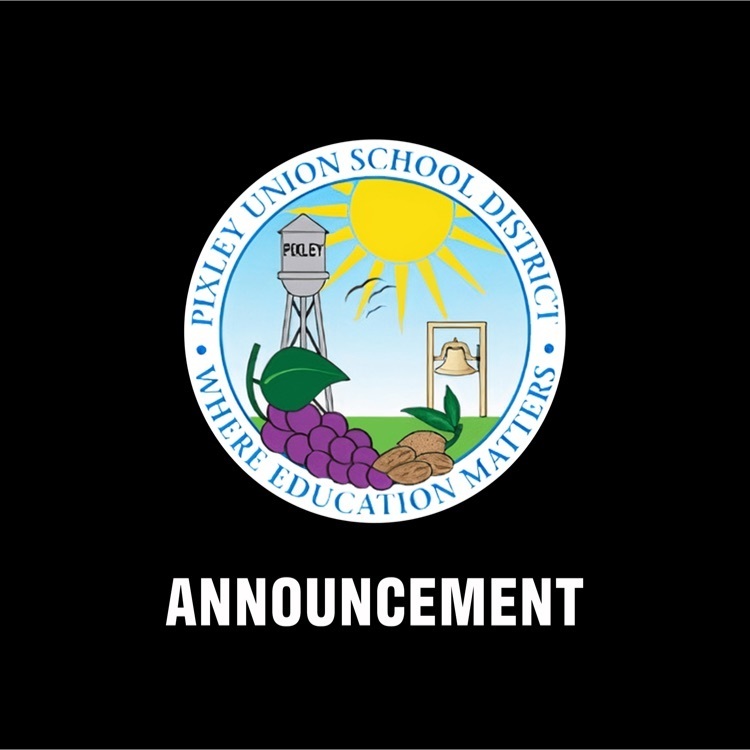 The annual Pixley Union School District Havest Carnival is starting! Come say hi!!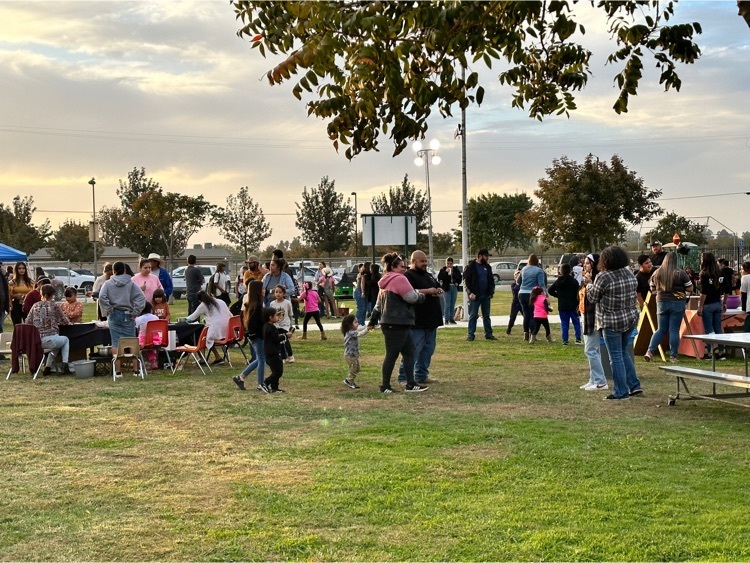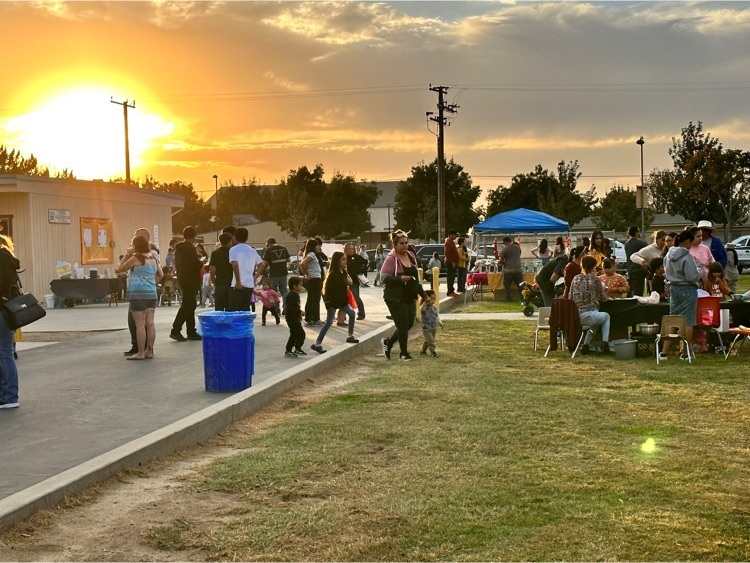 Good Evening Jaguar Parents, If you were not able to attend the Catalina Island Trip meeting, your student still has the opportunity to participate. You are more than welcome to call the Pixley Middle School office to set up an appointment with Mr. Kuhn so he can review all the information with you. Please provide a filled out permission slip with the deposit; Please note that money will not be received without a permission slip. If you have any questions feel free to contact Pixley Middle School Office.

Annual Pixley Union School Distrcit Harvest Carnival is back! Tonight at 5:30PM to 7:30PM at Pixley Elementary School. You don't want to miss it! *Some booths take tickets & some take money. Look for the ticket picture or money picture on the front of the booth.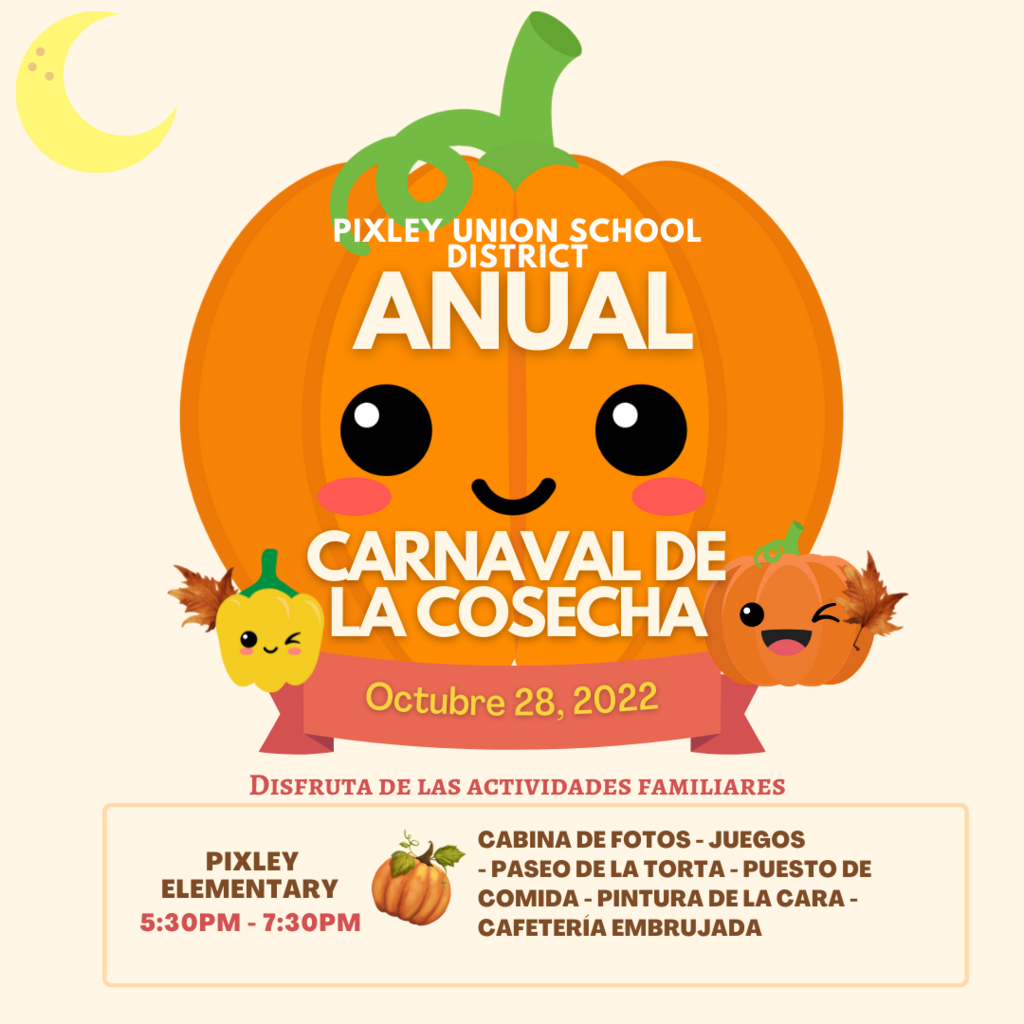 Join us!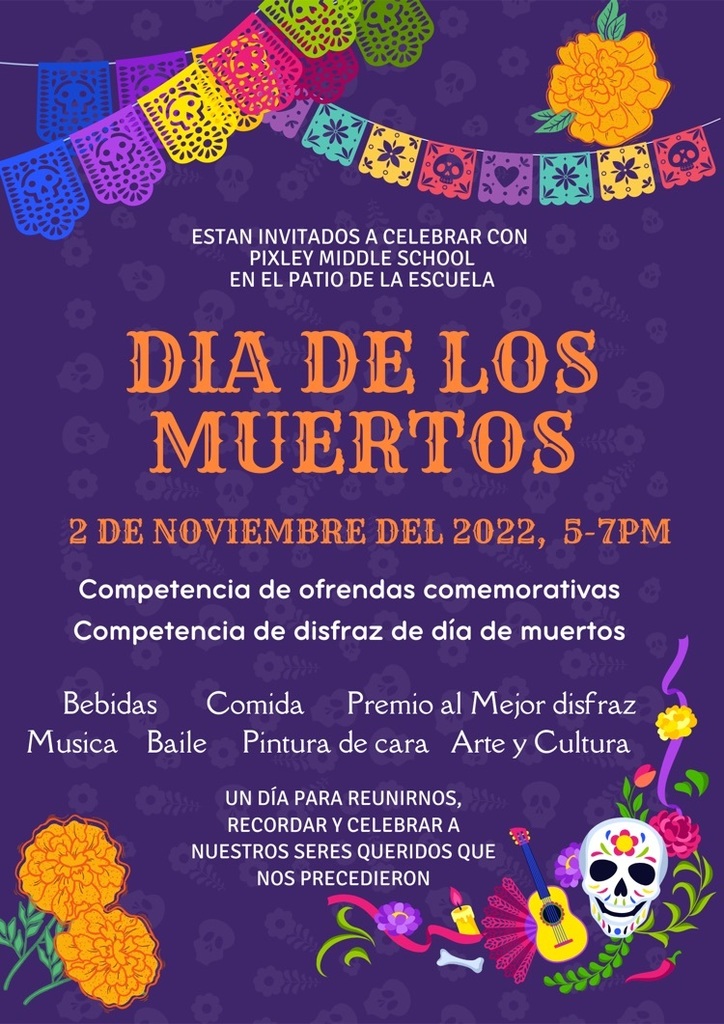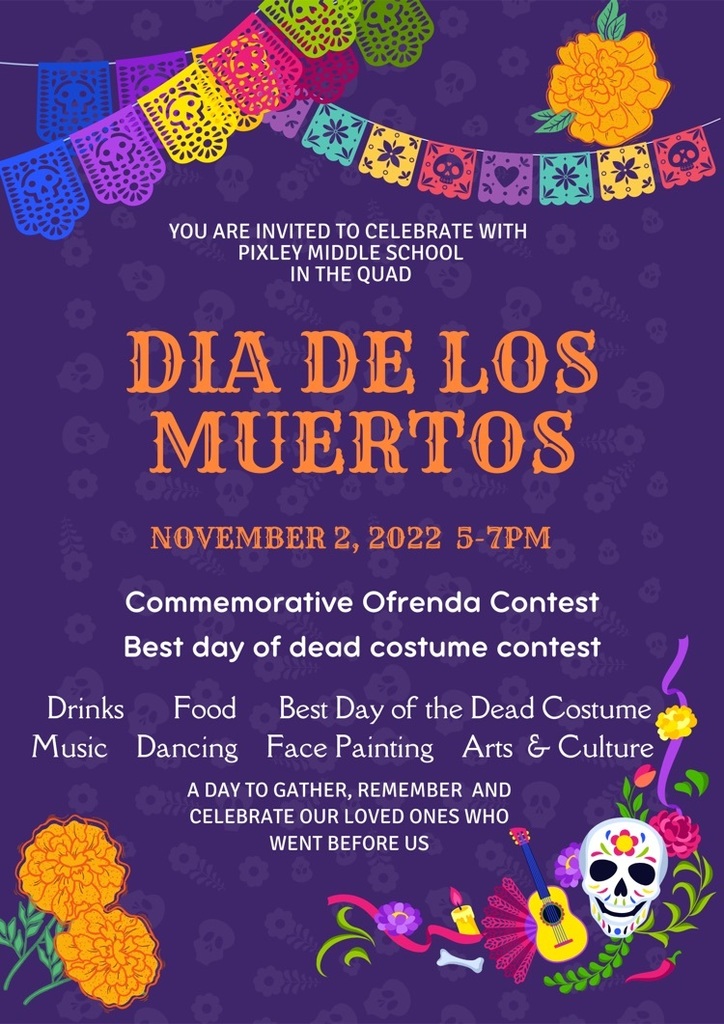 Pixley Elementary will be selling Kona Ice during lunchtime on Friday, October 28th, 2022. If your student would like to buy Kona Ice, have them bring their money.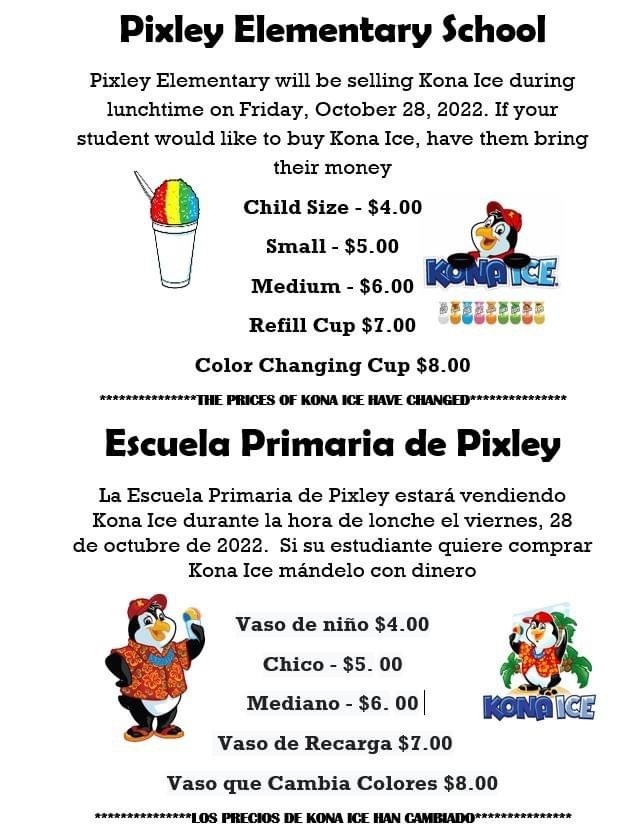 Red Ribbon/National Character Counts Week October 31st- November 4th Pixley Elementary School Pixley students show their PRIDE by staying drug & bully free! Monday: 10/31- Dress up theme- Halloween Drugs are scary, that is why Pixley Elementary shows their PRIDE & stays away from drugs. Wear your favorite Halloween costume(no Halloween costume masks, weapons or blood) or Halloween clothes. Tuesday:11/1- Dress up theme- Your future self Stay away from drugs because your future self will thank you. Come dressed as your future career or how you will look when you are older. Wednesday:11/2- Dress up theme- Crazy Dress Day Drugs will make you do crazy things. Wear crazy clothes or crazy hair. Thursday:11/3 - Dress up Theme- Favorite Things My Character Counts-I focus on my favorite things instead of being a bully! Come dressed as your favorite person, Disney/Marvel character, storybook character animal or thing! Friday: 11/4 - Dress up Theme- Sports or Spirit Day. We show our PRIDE on and off the field by staying drug & bully free! Wear your favorite sports team, a sport that you play, cheerleader or wear your Pixley PRIDE spirit shirts! *Remember that all outfits MUST still be in dress code!*