Pixley Library Branch January Schedule of Events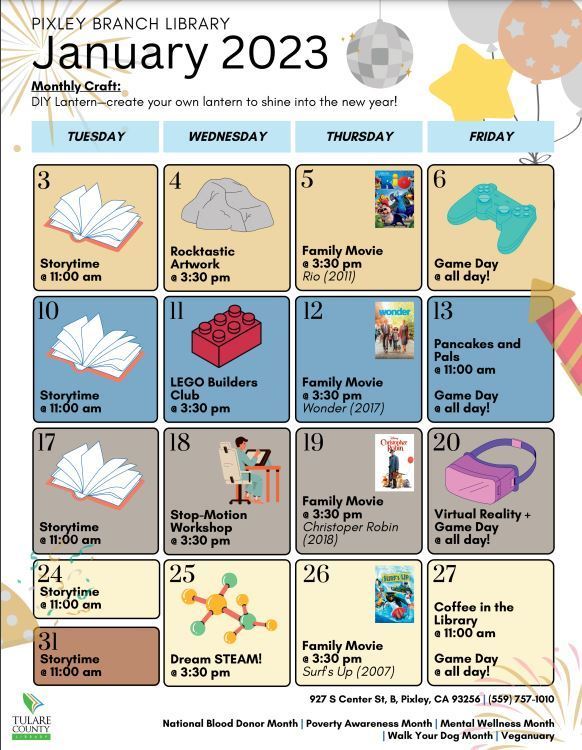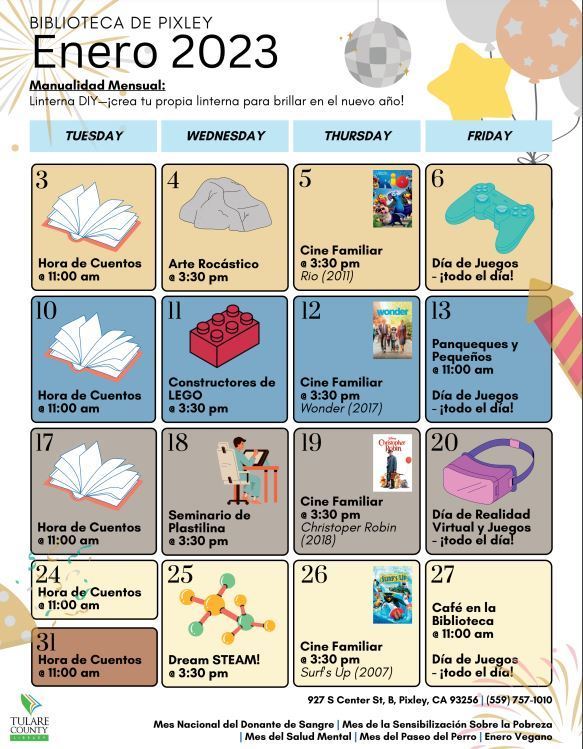 Tuesday December 20th: Attention Parents we are on a Plan A Foggy Day Schedule- School starts at 10:15. Breakfast will be served from 9:45 - 10:05.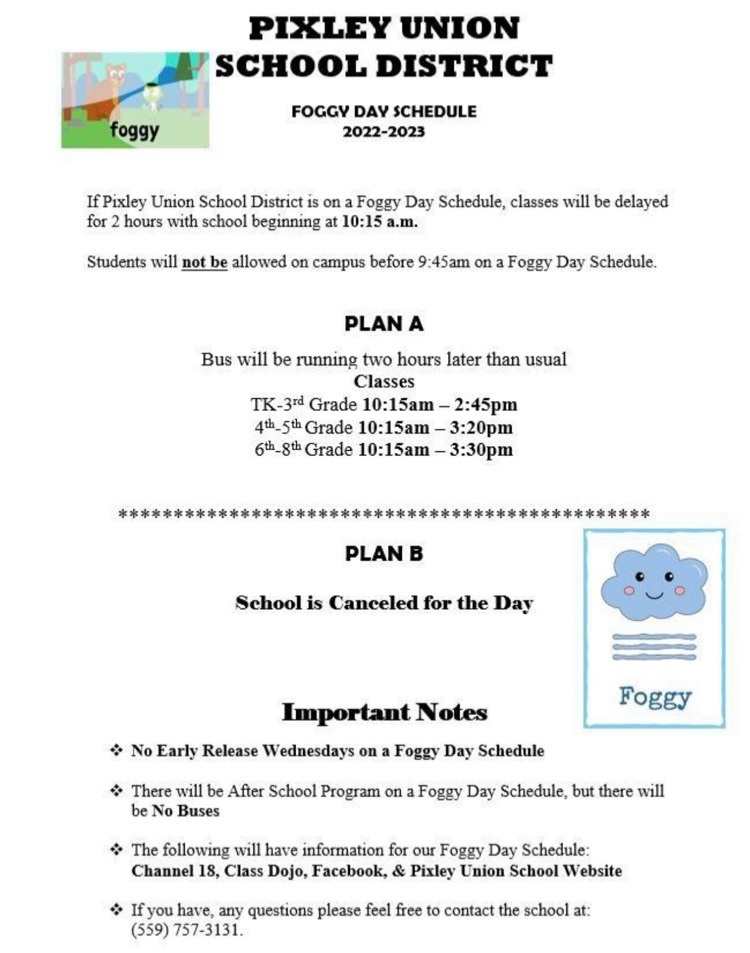 Please see the attached flyer for next week's Holiday Dress Up Days 🎄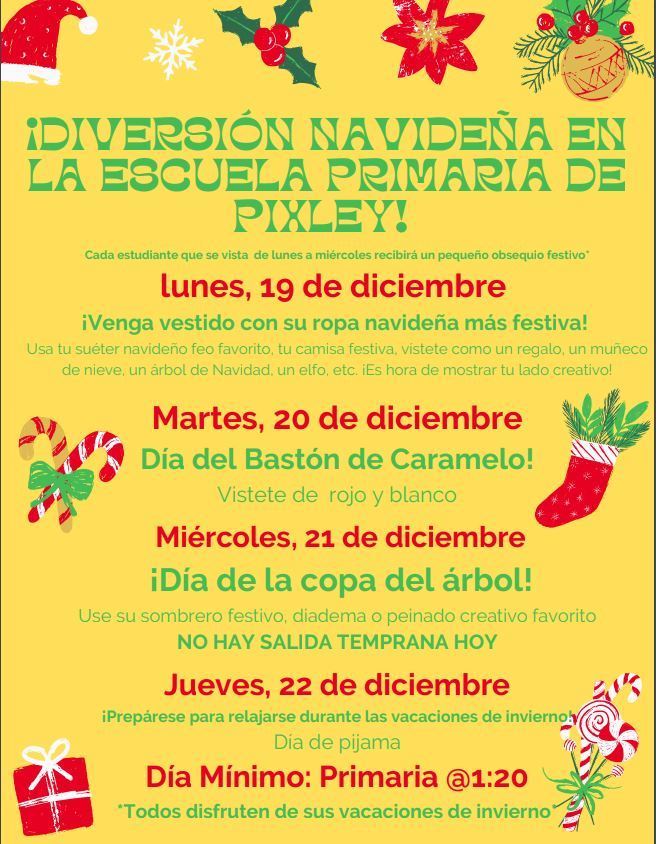 Pixley Union School District Annual Christmas Celebration. Please see the attached flyers for more information.

Kona Ice at Pixley Elementary School on Friday, December 2nd

Thanksgiving Break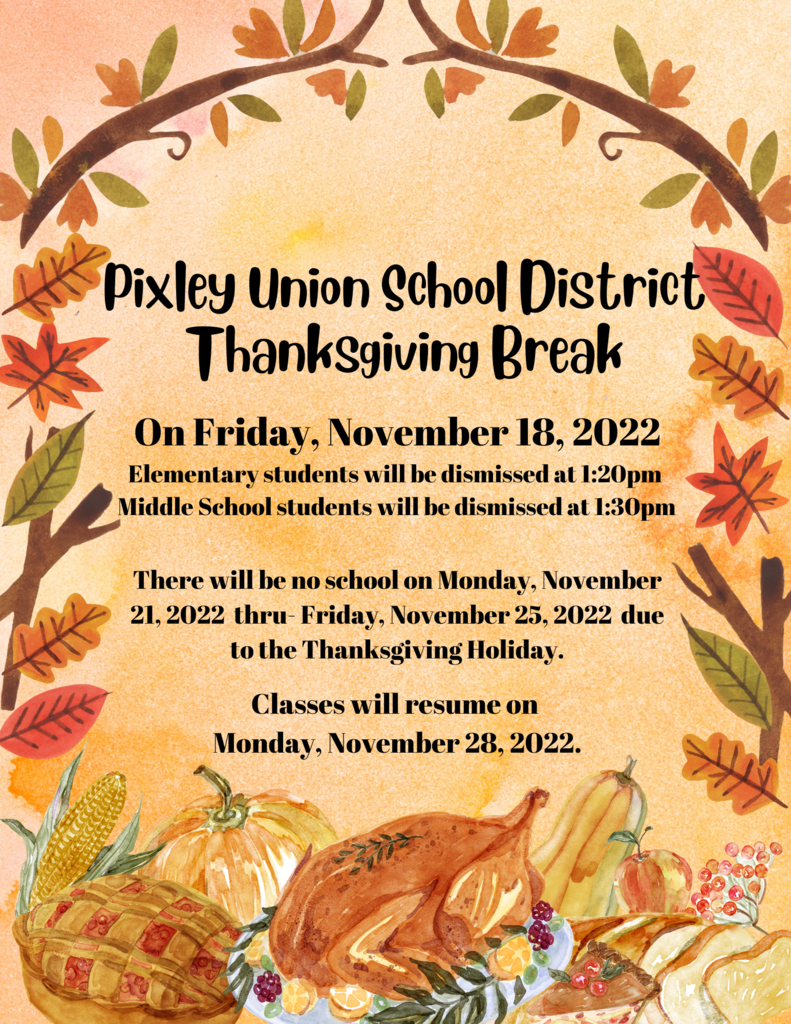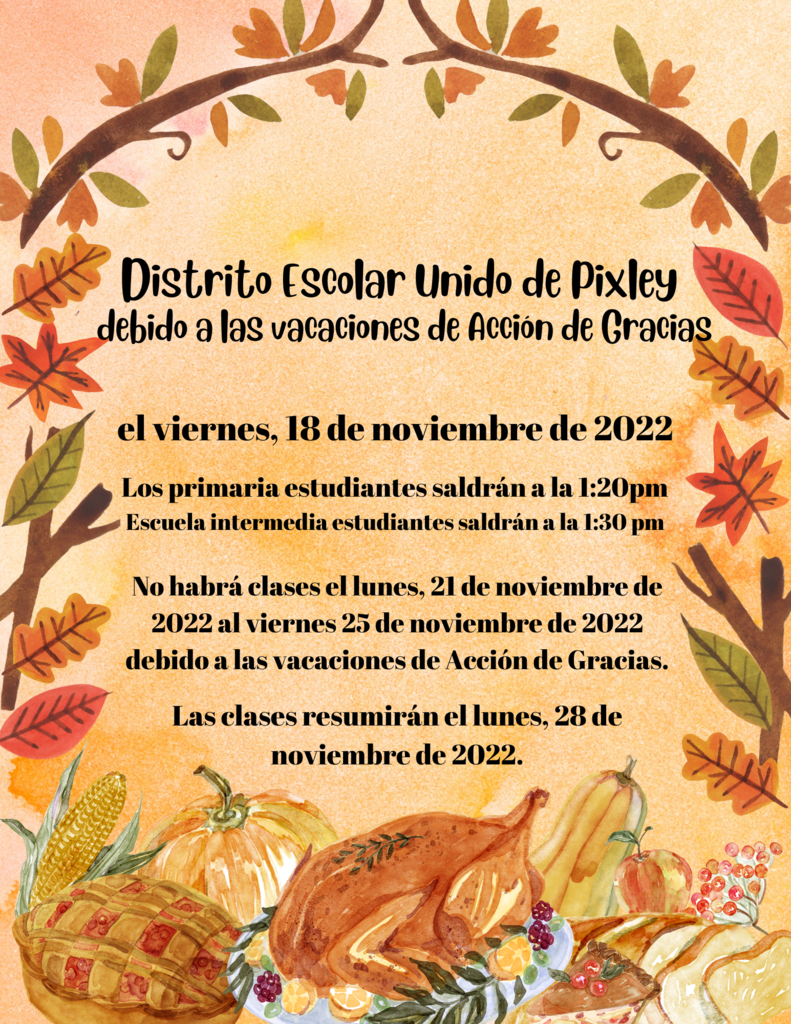 No Early Release on Wednesday, November 16th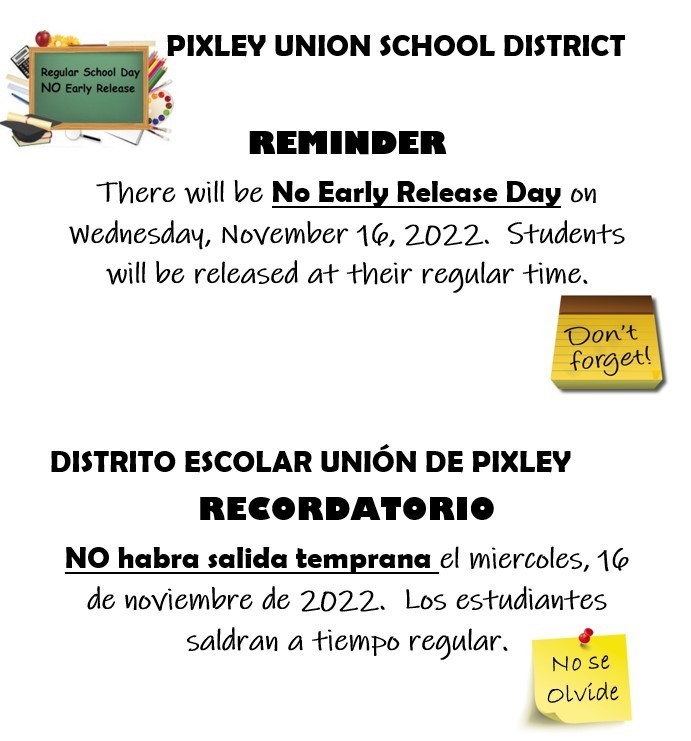 Thanksgiving Community Dinner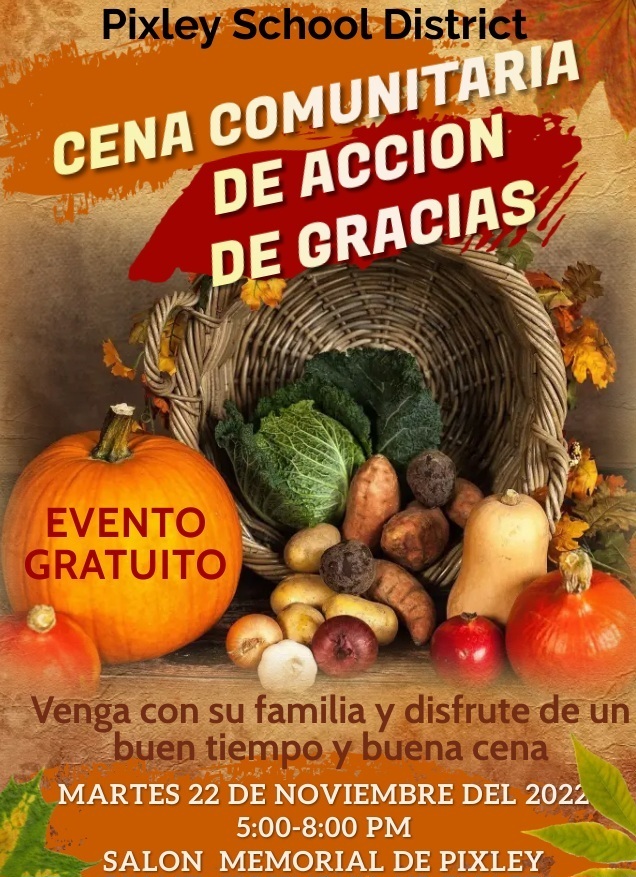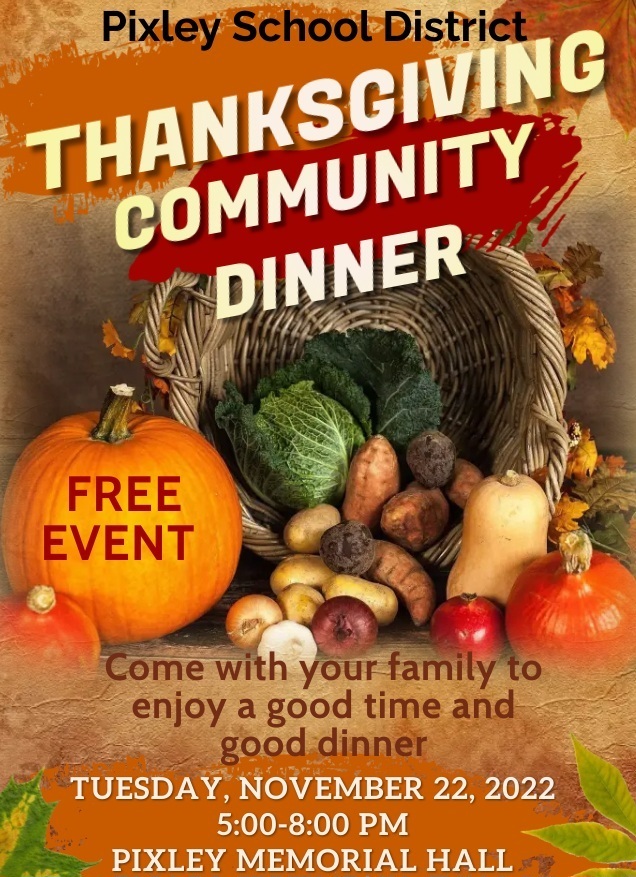 Now that we are entering the Winter season with that comes fog. Please read the following foggy day schedule 🌫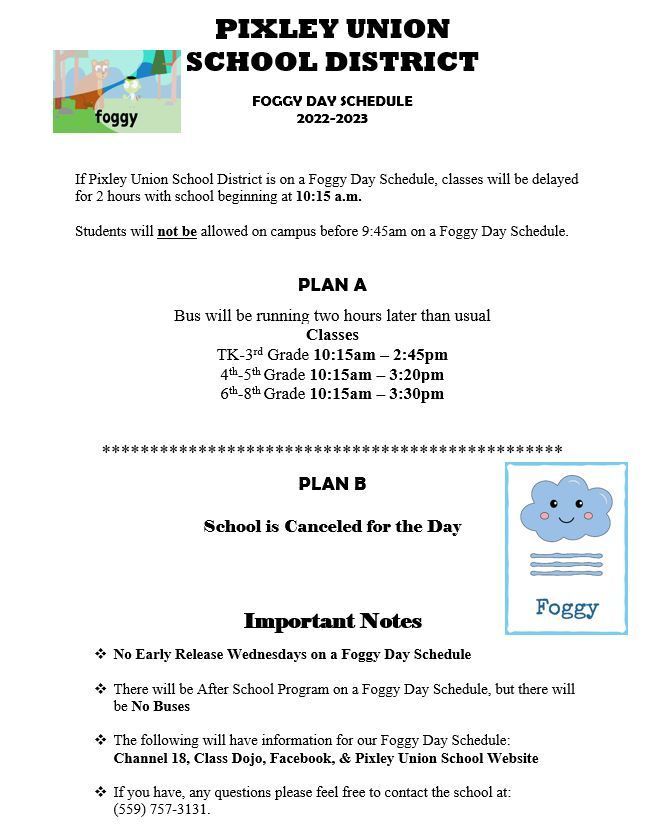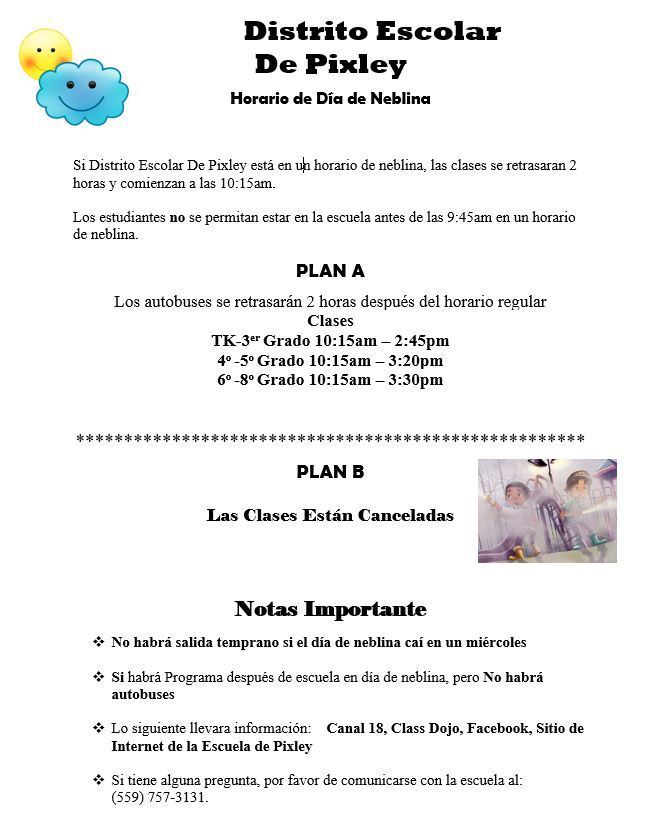 Veterans Day- No School, Friday November 11th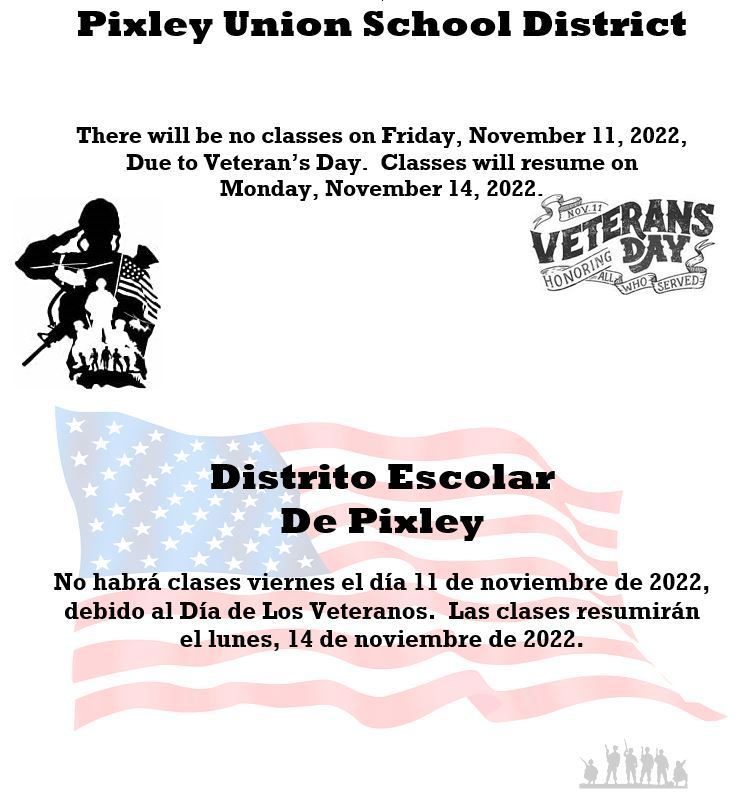 Important Reminder: ⚠️ Tomorrow, Wednesday November 9th Elementary ONLY has Early Release at 1:20 for Parent Teacher Conferences. Middle School is a regular day. There is no school on Friday in observance of Veterans Day.

CHOICES TUPE Newsletter Please Read - Mission Statement The CHOICES TUPE program helps students understand the consequences of unhealthy decisions such as choosing to use tobacco, alcohol, and other drugs.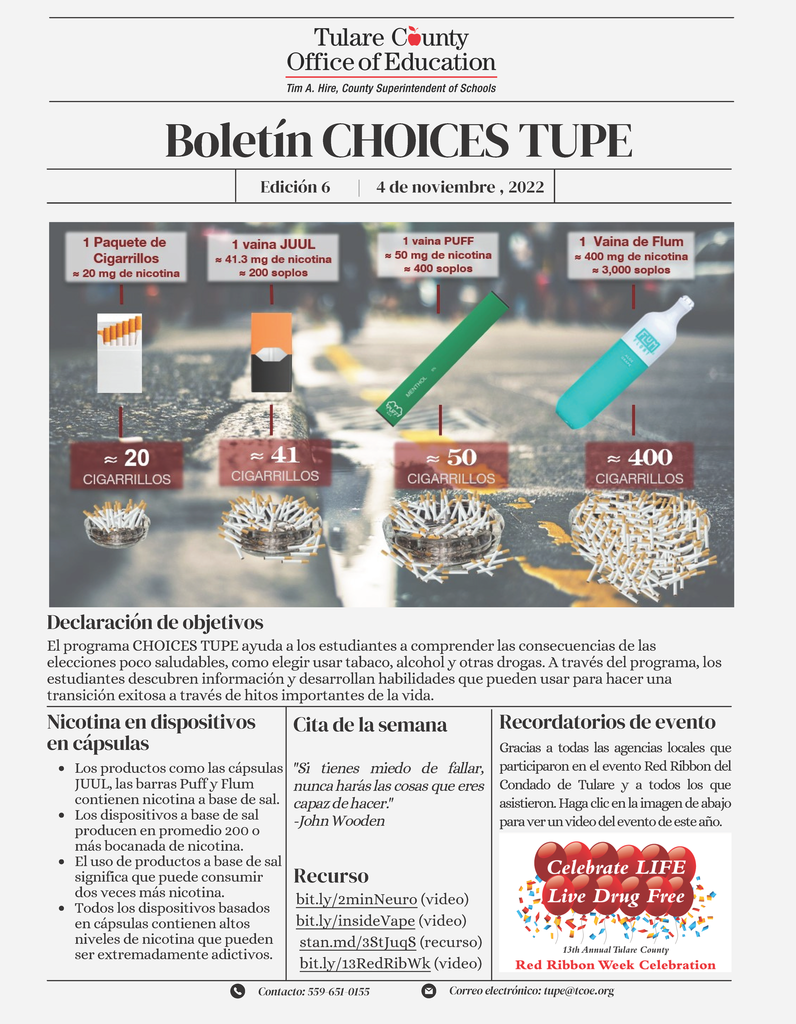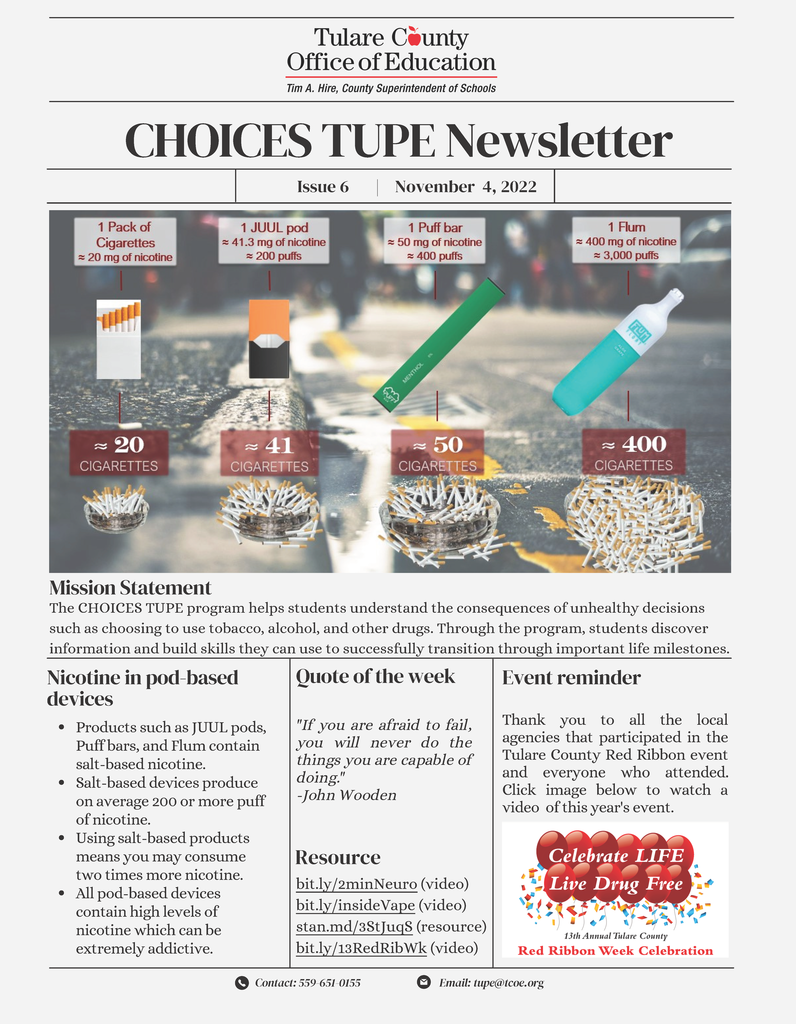 Important Elementary November Events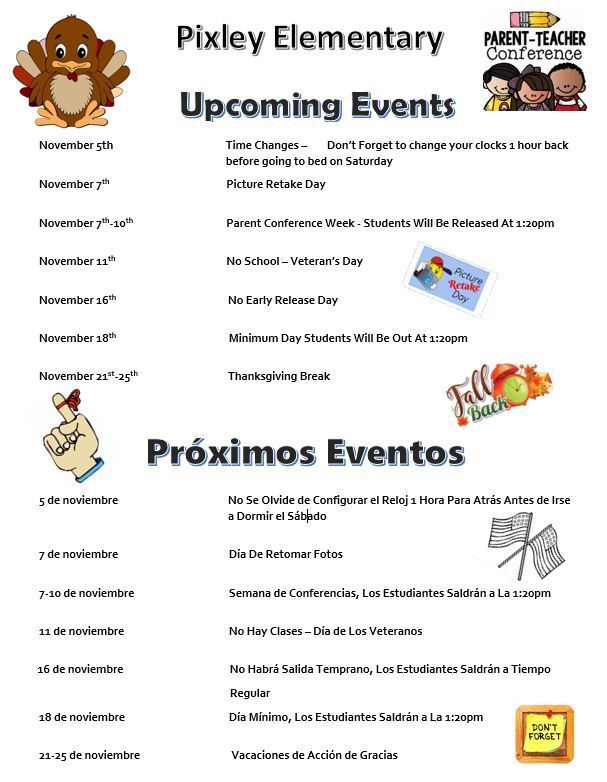 Join us! Acompañanos! Tacos, churros and tamales for sale and other free fun activities and snacks!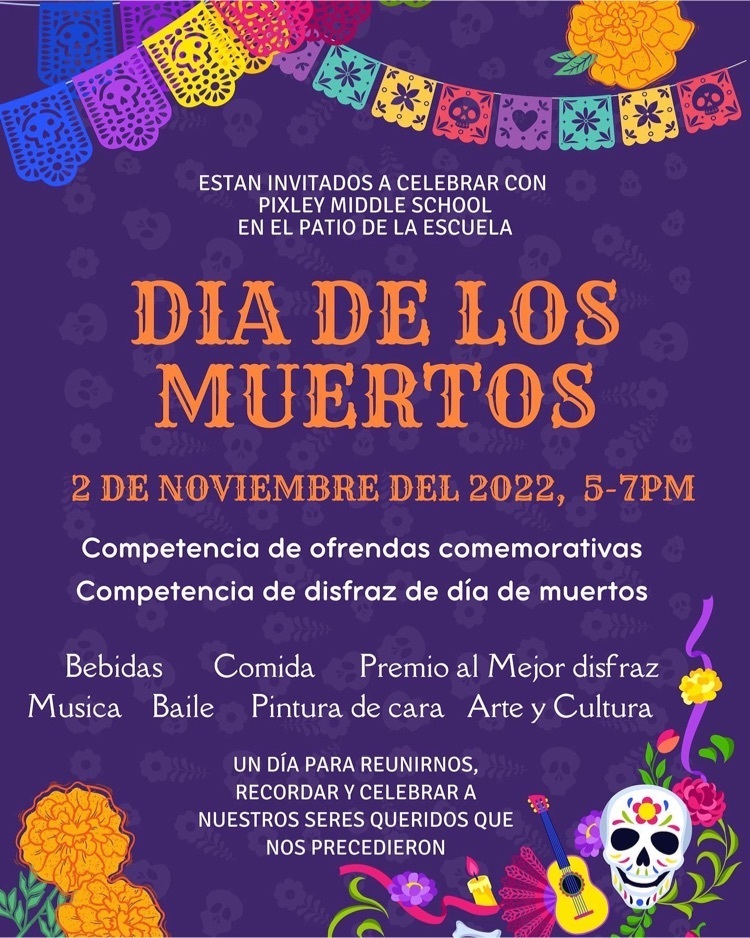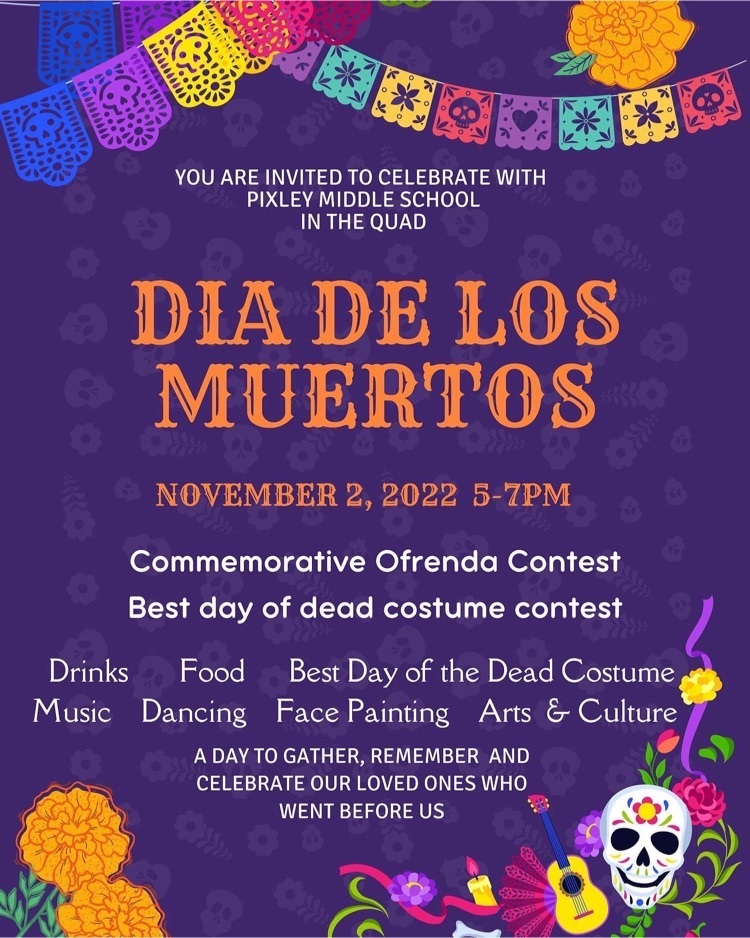 Reminder: Trunk O' Treat tonight in front of Pixley Middle School 6-8pm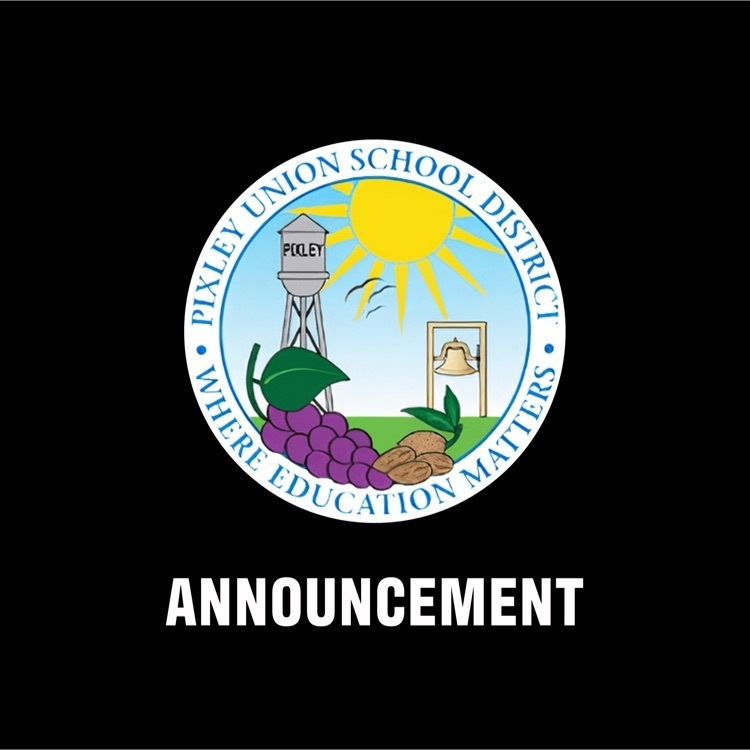 Annual Pixley Union School Distrcit Harvest Carnival is back! Tonight at 5:30PM to 7:30PM at Pixley Elementary School. You don't want to miss it! *Some booths take tickets & some take money. Look for the ticket picture or money picture on the front of the booth.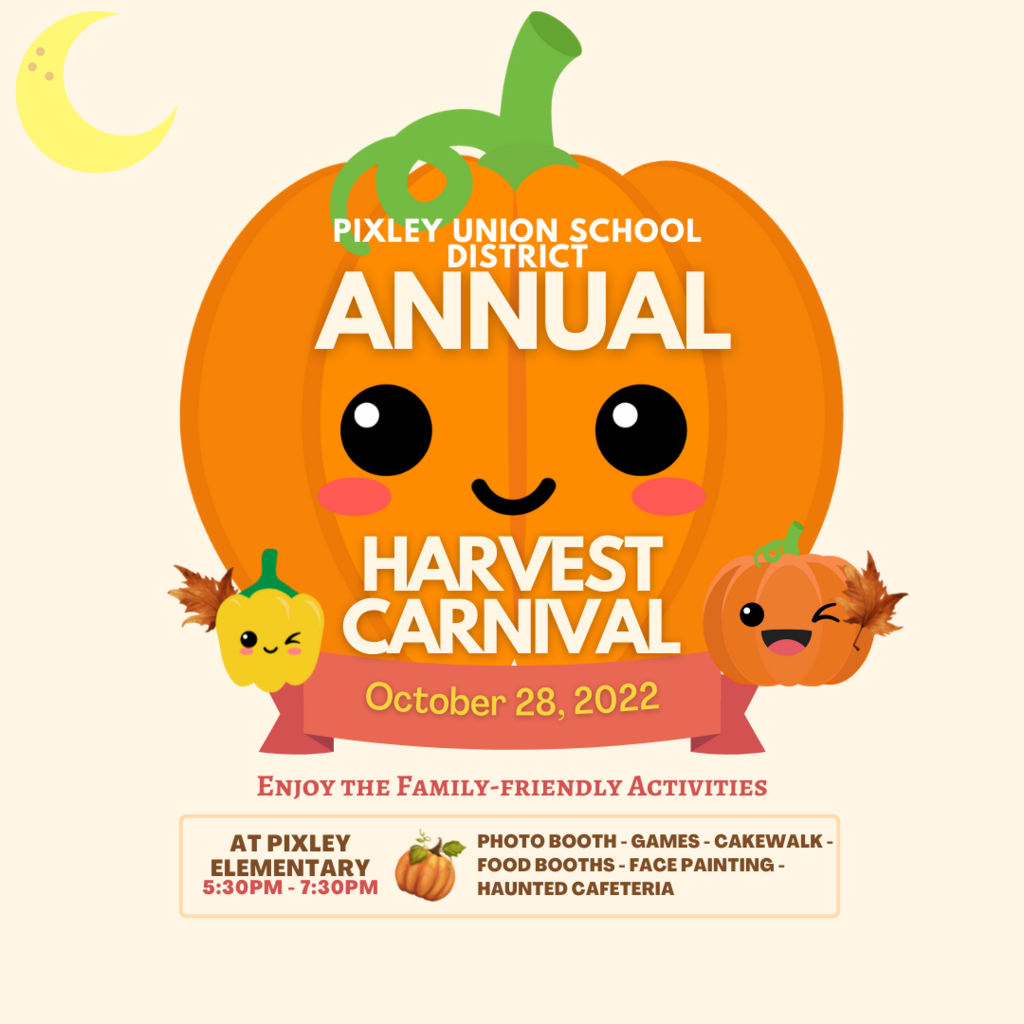 Join us!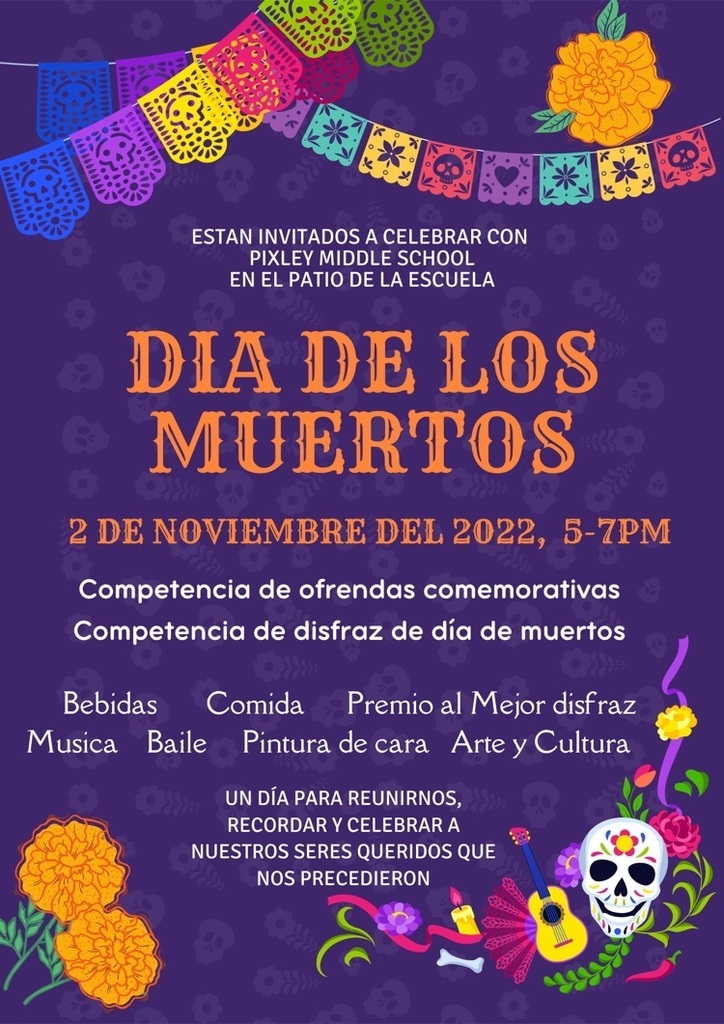 Pixley Elementary will be selling Kona Ice during lunchtime on Friday, October 28th, 2022. If your student would like to buy Kona Ice, have them bring their money.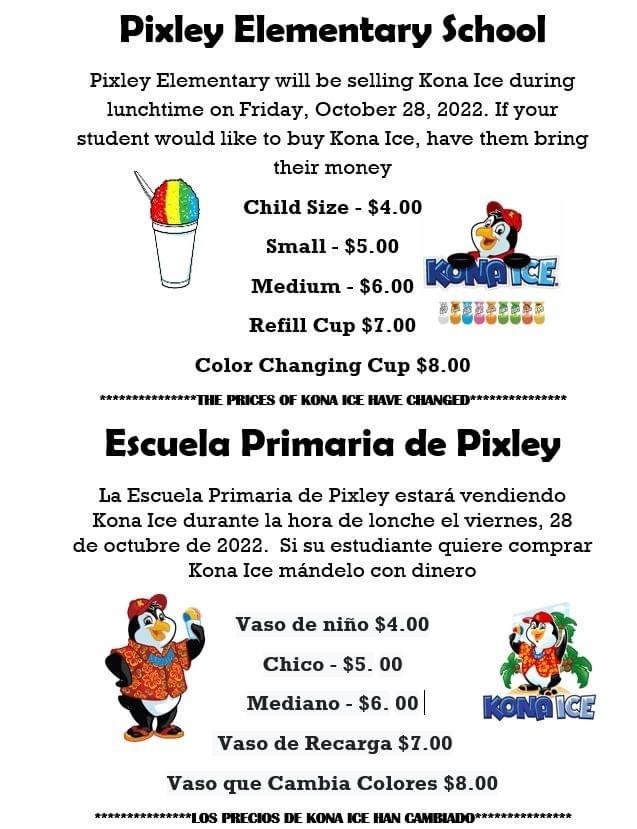 Tomorrow, Friday October 28th Kona Ice will be at the Elementary School during lunch. Child Size - $4.00 Small - $5.00 Medium - $6.00 Refill Cup $7.00 Color Changing Cup $8.00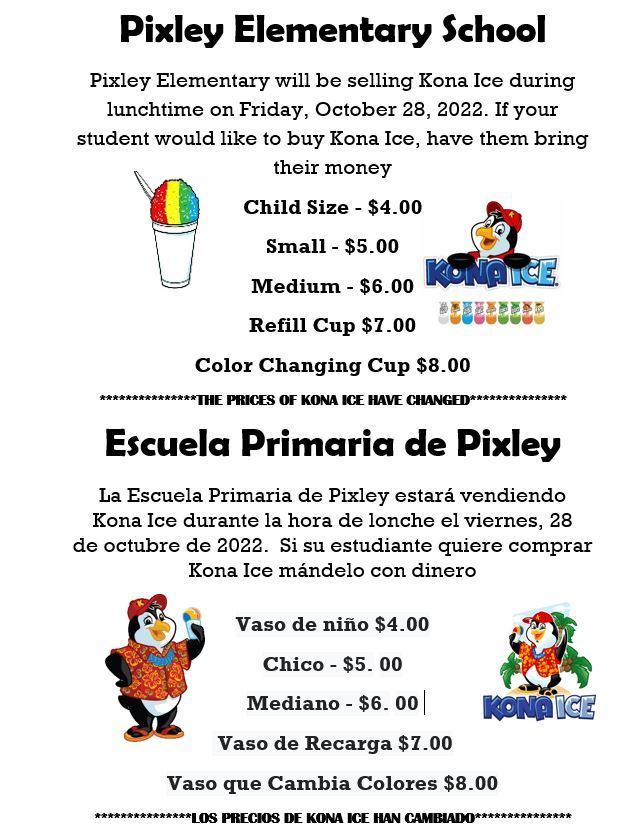 Red Ribbon/National Character Counts Week October 31st- November 4th Pixley Elementary School Pixley students show their PRIDE by staying drug & bully free! Monday: 10/31- Dress up theme- Halloween Drugs are scary, that is why Pixley Elementary shows their PRIDE & stays away from drugs. Wear your favorite Halloween costume(no Halloween costume masks, weapons or blood) or Halloween clothes. Tuesday:11/1- Dress up theme- Your future self Stay away from drugs because your future self will thank you. Come dressed as your future career or how you will look when you are older. Wednesday:11/2- Dress up theme- Crazy Dress Day Drugs will make you do crazy things. Wear crazy clothes or crazy hair. Thursday:11/3 - Dress up Theme- Favorite Things My Character Counts-I focus on my favorite things instead of being a bully! Come dressed as your favorite person, Disney/Marvel character, storybook character animal or thing! Friday: 11/4 - Dress up Theme- Sports or Spirit Day. We show our PRIDE on and off the field by staying drug & bully free! Wear your favorite sports team, a sport that you play, cheerleader or wear your Pixley PRIDE spirit shirts! *Remember that all outfits MUST still be in dress code!*